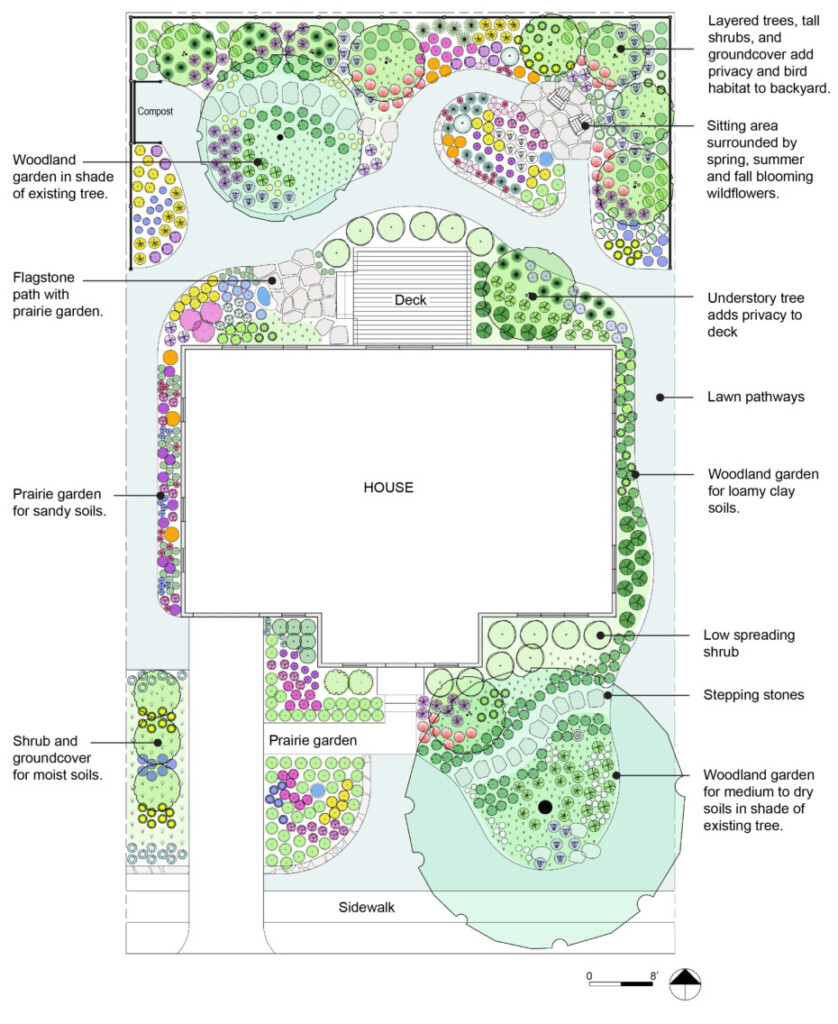 Printing note: This design was created to be 8.5″ x 14″ and the design pdf will print best on legal size paper.
---
Plant List
This list is inclusive of only the native plants in this specific native garden design. The list is meant to provide a basic preview of the beautiful and diverse plants featured in this design and serve as a reference tool when selecting plants at a nursery. (The list can be printed in two columns using landscape mode in your print settings.) More thorough information about each of these native plants can be found online at the Audubon, Lady Bird Johnson Wildflower Center and United States Department of Agriculture websites, all of which provide a wealth of native plant information including comprehensive North American native plant databases.
About the Designer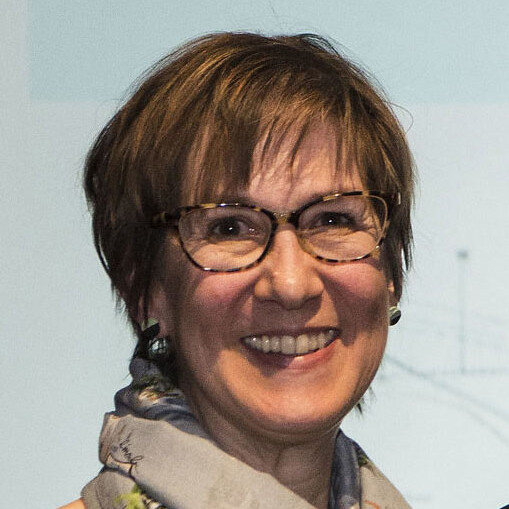 Carmen Simonet is a landscape architect with a passion for using native plants. She has over 25 years of experience providing landscape master planning and site design services for commercial developments, public parks, and private gardens. She is the owner of Carmen Simonet Design LLC and recent projects include design of a natural playscape for a child development center, consulting on the landscape design for a conservation development, designing lakeshore buffer plantings, and residential gardens seeking to replace lawn with native habitat! Carmen received her BLA and MS in landscape architecture from the University of Minnesota.
Designer Statement
As a designer I bring together making places for people and partnering with nature to make healthy living landscapes. Using ecological design principles, I depict ideas that move clients away from conventional practices, and towards the creation of biodiverse, regenerative landscapes.
---
About Wild Ones
Wild Ones is a non-profit organization that promotes environmentally sound landscaping practices to preserve biodiversity through the preservation, restoration and establishment of native plant communities.
Some of the ways Wild Ones strives to accomplish our mission is by providing educational resources and online learning opportunities with respected experts like Wild Ones Honorary Directors Doug Tallamy, Neil Diboll, Heather Holm and Larry Weaner, publishing an award-winning journal and awarding Lorrie Otto Seeds for Education Program grants to engage youth in caring for native gardens.
Wild Ones depends on membership fees, donations and gifts from individuals like you to carry out our mission of healing the Earth, one landscape at a time.