WE WANT TO HELP YOU CREATE STRIKING HOME LANDSCAPES THAT BENEFIT WILDLIFE AND YOU.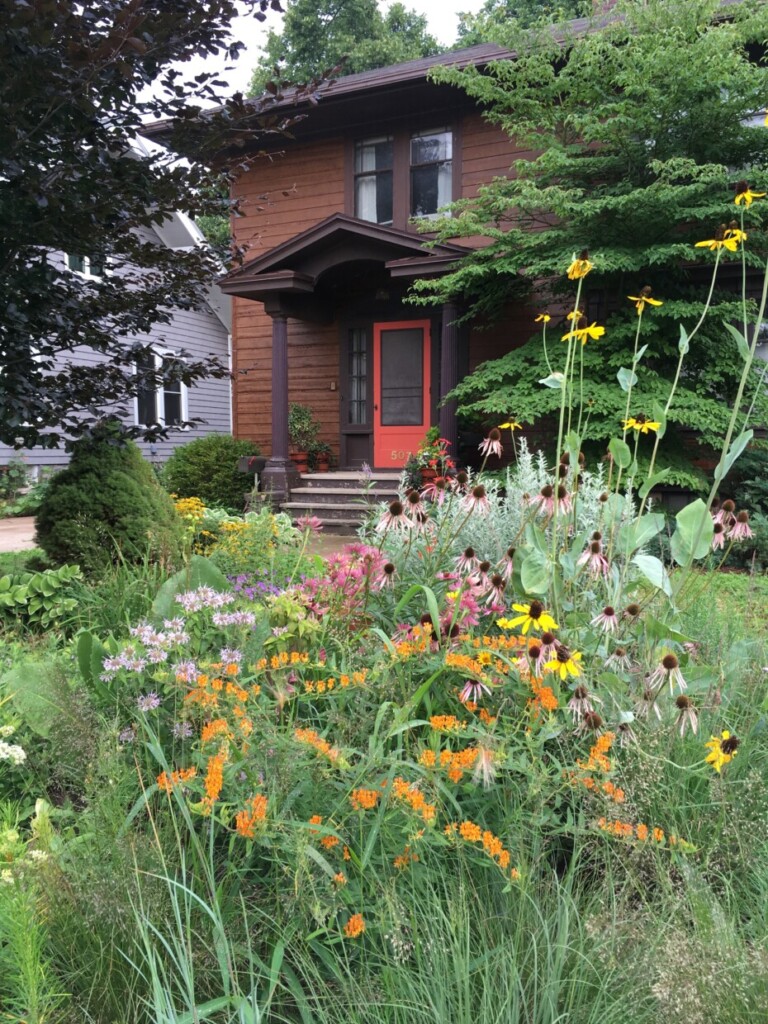 This site provides practical, educationally-sound information on native landscaping developed specifically for first-time native plant gardeners looking for help getting started.
The site also features a growing number of free, downloadable native garden designs created by professional landscape designers for multiple ecoregions in the United States, taking into account various light, soil and moisture conditions.
A plant list accompanies each design and provides a quick preview of the diversity and beauty of the native plants incorporated in each design. Both the designs and the plant lists are printer-friendly.
We hope these resources inspire, encourage and motivate you in your native garden journey!
---
GARDEN DESIGNS
---
About Wild Ones
Wild Ones is a non-profit organization that promotes environmentally sound landscaping practices to preserve biodiversity through the preservation, restoration and establishment of native plant communities.
Some of the ways Wild Ones strives to accomplish our mission is by providing educational resources and online learning opportunities with respected experts like Wild Ones Honorary Directors Doug Tallamy, Neil Diboll and Heather Holm, publishing an award-winning journal and awarding Lorrie Otto Seeds for Education Program grants to engage youth in caring for native gardens.
Wild Ones depend on membership fees, donations and gifts from individuals like you to carry out our mission of healing the Earth, one landscape at a time.